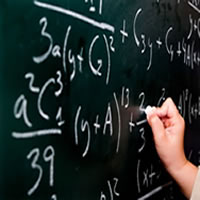 Exceptional Outcomes has the people, process and technologies to help you improve your decision making by maximizing the power and value of your own information and expertise.
The consultants of Exceptional Outcomes have extensive experience in helping our customers turn their data into sound business decisions. Our systems are crafted by us, and may be as simple as a set of spreadsheets or as complex as a multi-layer neural network.
Our Decision Support Systems are never "out of the box" solutions – they are designed take advantage of what data is available. In cases where a customer has large amounts of reliable data, we may employ data mining and predictive analytics. In cases where the best sources for answers are scattered across the enterprise, a Knowledge Based Decision Support System may be implemented. We ensure we look at your company's current capabilities and leverage them to their best advantage.
Advantages to Employing Business Analytics and Optimization
Expedites problem solving.
Ensures that decision making is reproducible and repeatable.
Provides evidence for Innovative Initiatives without placing risk on current operations.
Aids in the automation of the managerial process.
Services We Offer
Decision Support Systems
Data Mining
Predictive Analytics
Query and Reporting
Statistical Analysis
Forecasting
Simulation
Proven Results
Click Here to read how Exceptional Outcomes utilized discrete event simulation to save a company's IT department $1.2M in annual server upgrades.
Click Here to read how Exceptional Outcomes utilized predicitve analytics to increase a medical reimbursement company's annual recovery by over $4M.